(VAN) Biochar must be included in an appropriate policy framework in order to maximize its potential and efficiency.
The Workshop on the Potential of Biochar to Decarnonize Vietnam's Agriculture was conducted in Hanoi on September 14. Experts and representatives from the United Nations Industrial Development Organization (UNIDO), the Ministry of Agriculture and Rural Development (MARD), and institutes discussed the development potential of biochar and recommended policies to promote cooperation and the development of standard biochar production in Vietnam.
In the beginning phase
Mr. Le Xuan Thinh, Director of Vietnam Cleaner Production Center Co., Ltd. (VNCPC), stated in his thesis on the demand and market for biochar from the pyrolysis of small-scale agricultural waste in Vietnam that agriculture is one of the four major application directions of biochar in the country, along with wastewater treatment, activated carbon production, and carbon market.
According to Mr. Thinh, the use of biochar in soil development, manufacturing of organic fertilizers, bio-pesticides, and animal feed represents a new approach for organic agriculture in the context of worsening salinity, desertification, degradation, pollution, and saltwater intrusion.
According to Mr. Thinh, however, it is vital to design a strategy and encourage the development of pyrolysis technology in Vietnam in order to effectively incorporate biochar-based products into agricultural output.
Assessing the existing biochar potential, UNIDO Project Coordinator Alessandro Flammini stated that this is a "essential aspect" for industrialization. Biochar is a globally expanding market with expanding uses and rising pricing. In addition, numerous nations and areas throughout the world have implemented biochar certification/regulation and commercialization.
Mr. Flamini stated that the UNIDO recognizes the potential and growing demand for biochar in Vietnam and is prepared to assist local firms in preparing for this trend.
Biochar is described as a carbon-rich substance created during a pyrolysis process that is a thermochemical degradation of biomass at a temperature of around 700°C in the absence of or with a restricted oxygen supply. Biochar is also regarded as a clean, efficient, and sustainable method for decarbonizing agriculture, contributing to the mitigation of climate change and fostering global sustainable development.
Since 2017, the United Nations Industrial Development Organization (UNIDO), with funding from the Swiss State Secretariat for Economic Affairs (SECO), has introduced and promoted pyrolysis technology for biochar production to assist Vietnam's agricultural sector in responding to climate change.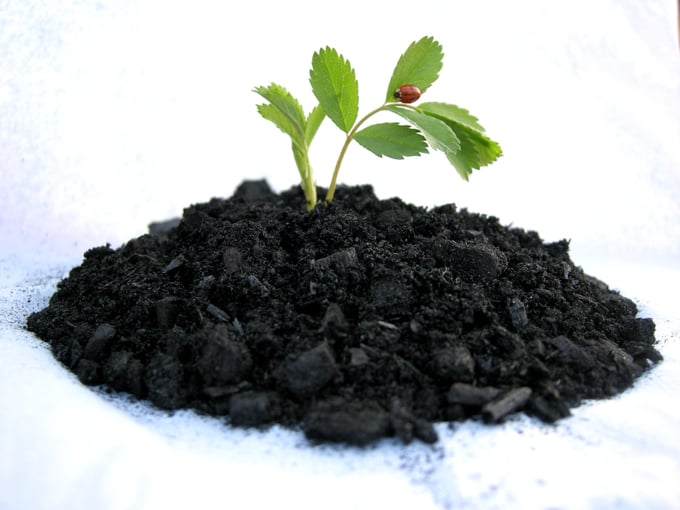 Void in the policy framework
Sibylle Bachmann, Deputy Head of Cooperation at State Secretariat for Economic Affairs (SECO) Economic Cooperation, Embassy of Switzerland in Vietnam, explained that "Strengthening the business case of small-scale pyrolysis in Vietnam" is a capacity-building project of UNIDO and partners under the auspices of SECO to aid Vietnam in its efforts to combat climate change and promote green development.
"The pyrolysis technique plays a significant role in decreasing environmental impact and is also an excellent financial potential, particularly for the private sector in green development. To develop and promote the biochar market, a suitable legislative framework is required, according to Ms. Bachmann.
Mr. Hannes Zellweger, the head of the Swiss Sofies Project, stated that Vietnam must adopt national biochar standards and regulations to meet future commercial demands. "The topic of biochar standards and policies in Vietnam requires additional discussion. Mr. Zellewger suggests that this is necessary to meet the demands of biochar production in Vietnam or even the sale of products to international customers.
Ms. Hoang Anh, a representative of the MARD, stated that the ministry has long done preliminary technical research to establish the efficacy of biochar in lowering agricultural carbon emissions. In 2015-2016, when Vietnam established its Nationally Determined Contribution (NDC) commitment, biochar was not included in the agricultural NDC solution because it did not meet the technical and cost-benefit requirements.
According to an official of Vietnam's Ministry of Agriculture and Rural Development, Vietnam is interested in the application of biochar due to its dual benefits of emission reduction and wide agricultural applicability. However, biochar must be "encapsulated" inside a suitable legislative framework in order to realize its full potential and maximize application efficiency. Ms. Hoang Anh also urged partners, such as UNIDO and partners, to promote a thorough study estimating the extent of carbon reduction of biochar in order to integrate this application into the industry's solution in combating climate change in general.
"On a bigger playground, such as the organic agricultural program, there is no national standard or technical regulation for biochar at this time. Thus, we may study and learn from international ISO standards, European standards, and Swiss standards in order to create a national standard for biochar and develop it more methodically." Ms. Hoang Anh added. 
Source: vietnamagriculture.nongnghiep.vn