(VAN) In rural regions, digitalization and technological innovation present both benefits and obstacles.
52 regional initiatives and projects for rural development and poverty eradication 
The Framework Action Plan on Rural Development Development and Poverty Eradication (FAP on RDPE) 2021-2025 and the Draft ASEAN Master Plan on Rural Development were unveiled at the 19th ASEAN Senior Officials Meeting on Rural Development and Poverty Eradication, which was held in Hanoi earlier last week.
Mr. Nguyen Ha Hue, Deputy Director of International Cooperation (Ministry of Agriculture and Rural Development), remarked that the Framework Action Plan, which was approved in 2021, seeks to contribute to the overall economic and social development of the rural poor. Consequently, the framework's programs and initiatives assist the poorest people in rural regions to benefit from development, leaving no one behind.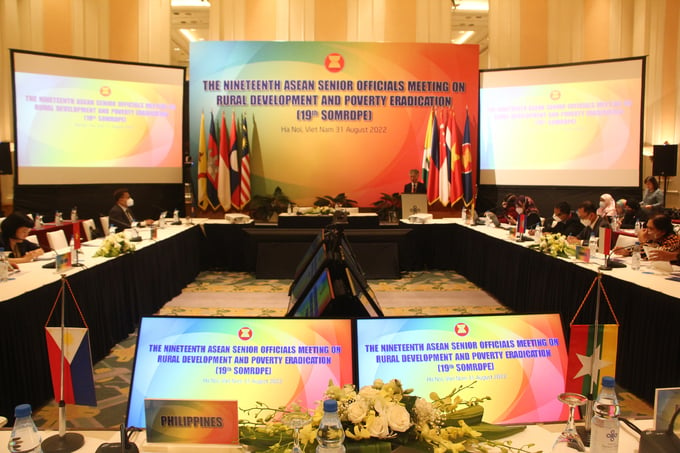 The Framework Action Plan consists of 52 initiatives and programs that have been implemented to achieve the aims of rural development and eradication of poverty. SOMRDPE outlined five areas and objectives, including economic, human, protective, political, and inclusivity, in order to increase the efficacy and success of the Framework Action Plan.
The economic sector seeks to identify rapid rural change, hence facilitating the region's participation in socioeconomic possibilities.
Regarding the human aspect, the Framework Action Plan seeks to guarantee that rural residents have access to education, social services, and health care in order to improve rural communities' well-being and quality of life.
In terms of protection, the Framework seeks to institutionalize disaster response programs for environmental threats and climate change in the direction of fast community and family resilience.
Regarding political considerations, there should be good governance and institutionalization of norms and processes in order to boost rural development projects and reduce poverty.
It attempts to institutionalize multi-stakeholder rural development processes for inclusiveness, focusing on improving the engagement of women, youth, and other disadvantaged groups in rural regions.
Promoting digitalization cooperation among ASEAN+3
Digitalization and technology innovation present rural communities with both benefits and problems. The digital revolution helps rural regions become more modernized, catching up with the overall development process, but it is accompanied by urgent demands for investment in soft and hard infrastructure as well as people.
According to the draft of the ASEAN Master Plan on Rural Development for the period 2022-2026, digital transformation and the deployment of advanced technologies in rural areas are among the most essential aspects of rural development in the region.
ASEAN acknowledges the significance of digitization and has incorporated digital transformation and the deployment of innovative technologies into the ASEAN Economic Master Plan (AEC) 2025 as a major element. ASEAN identifies digital innovation as one of the pillars necessary to secure physical, institutional, and human connectedness throughout the region. To achieve this, however, the ASEAN region and its member states must have access to digitalization in a conducive setting. This requires that countries adopt digital infrastructure-based initiatives and enhance the awareness and responsiveness of rural populations to digitalization.
Digitalization in agriculture is a promising field that helps bridge the gap between science and traditional realities, hence increasing food security and income in rural areas. The approach to new technologies contributes to the manufacturing system's productivity, stability, and security along the value chain.
Each ASEAN nation has different digitalization requirements and capacities, creating a shared challenge for digital transformation initiatives in rural development throughout the region. Thus, an adequate evaluation and planning procedure is essential for rural digitalization to be effective. Local communities and interested parties must be given the opportunity to participate in the process.
Additionally, legislative aspects must be prioritized to promote equity in the digital transformation process, ensuring the involvement of vulnerable or disadvantaged groups when digital transformation issues occur.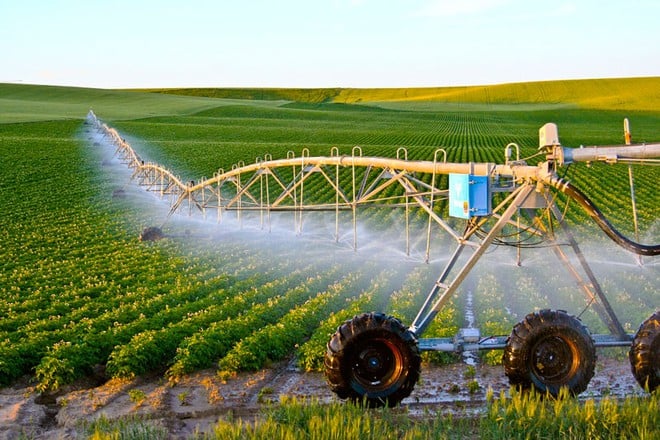 Digitalization in agriculture is a promising field that helps bridge the gap between science and traditional realities. Illustrative photo. 
At the Senior Officials Meeting of ASEAN and three partner nations (China, Japan, and South Korea) on rural development, the partners discussed their experiences in rural development and poverty reduction, in addition to future ideas for collaboration with ASEAN.
The representative of China asserted that rural development and poverty reduction are always among the Chinese government's and people's top priorities in establishing a sustainable society. The government and social organizations have made numerous efforts over the years to improve the lives of people in rural areas, reduce the distance between urban and rural areas, accelerate urbanization, and assist low-income workers in rural areas in enjoying the country's development achievements, among other things. In the near future, China also intends to collaborate with ASEAN to achieve these objectives.
Japan's envoy concurred, mentioning the country's contributions and collaboration with ASEAN in rural development and poverty reduction via the ASEAN-Japan Association Fund (JAIF). Consequently, several programs and initiatives sponsored by JAIF have assisted the ASEAN community in developing rural regions in a more sustainable manner, increasing productivity, enhancing production efficiency, and ensuring food security.
According to the South Korean side, South Korean-ASEAN cooperation has flourished in the fields of agricultural structure, institutional development, and worker capability. "Beginning this year, Korea will assist the three ASEAN nations in adopting digital technologies to strengthen their climate change resilience," the South Korean representative explained. Consequently, South Korea hopes to expand collaboration with ASEAN nations in the field of digitization and advanced technology in order to boost the income of farmers by enhancing productivity, increasing production facilities, and establishing rural research institutes.
Source: https://vietnamagriculture.nongnghiep.vn/